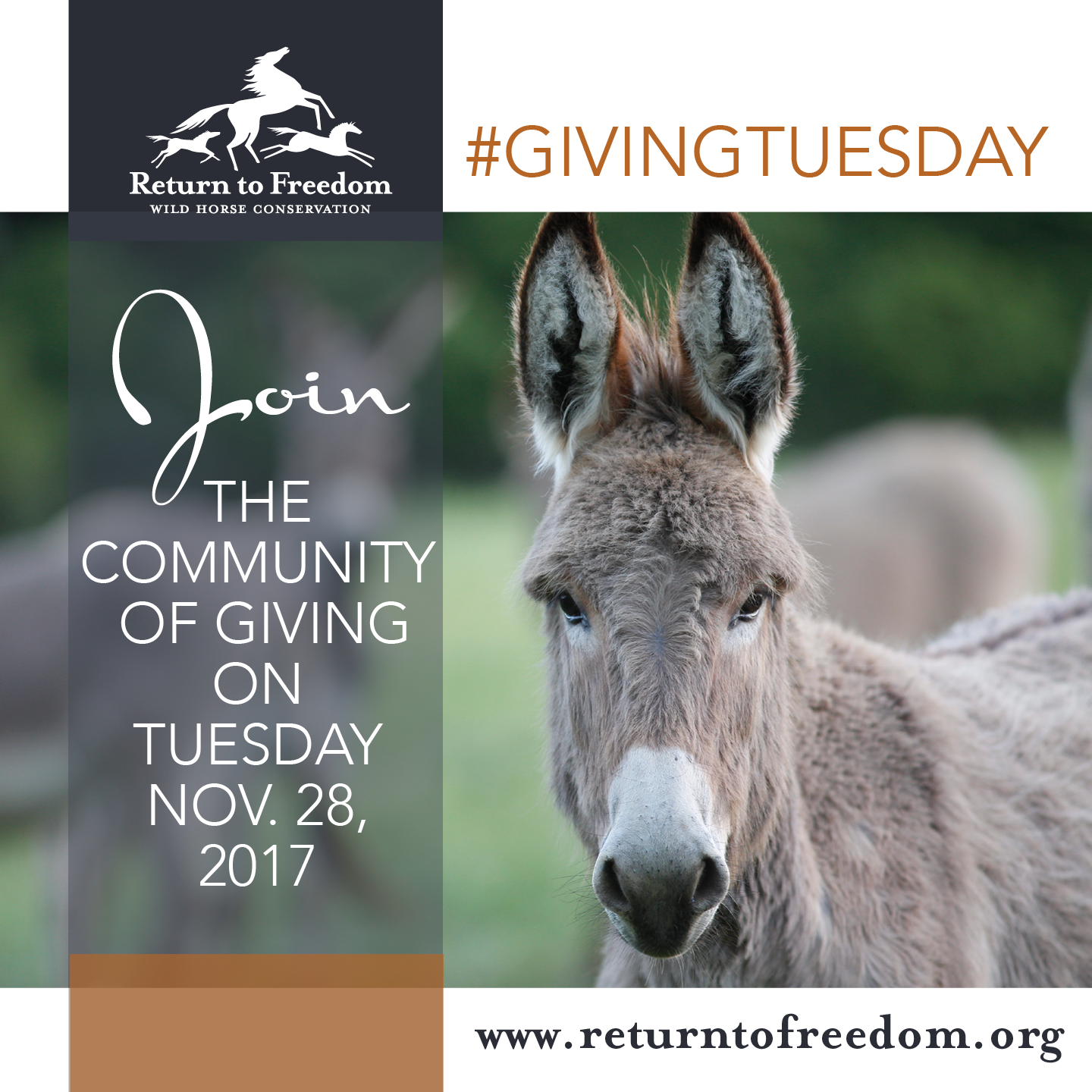 Huge Rewards! #GivingTuesday Bonus Challenge Starts at 9PM TONIGHT for Wild Horses!
Dear Andrea,
We're excited to let you know that we're a part of the Newman's Own Foundation $500k Holiday Challenge. It's a friendly fundraising campaign launched by Newman's Own Foundation where preselected 501(c)3 organizations compete to raise the most money with the top teams winning grand prize cash donations.
We'll send out the link when the $50K #GivingTuesday Bonus Challenge begins TONIGHT 11/27/17 at 9PM PT/12AM ET and ends on Tuesday 11/28/17 9:59PM PT/11:59PM.
Our fundraising page went live on Nov. 21 and a total of $500,000 will be given away to organizations in the Challenge. We're ready to raise as much money as we can so that we can win the $150,000 grand prize donation, which would cover the cost of leasing pastures for Return to Freedom's more than 500 wild horses and 41 burros for one year. With weekly prizes in categories like most unique donors and most active fundraising team members, RTF could win as much as $267,500 -- enough to purchase 24 bales of quality hay, from the hay field to the horse's mouth during winter months, for each of our resident wild horses and burros. That's enough feed for 192 days!
See you at 9pm!
The Return to Freedom team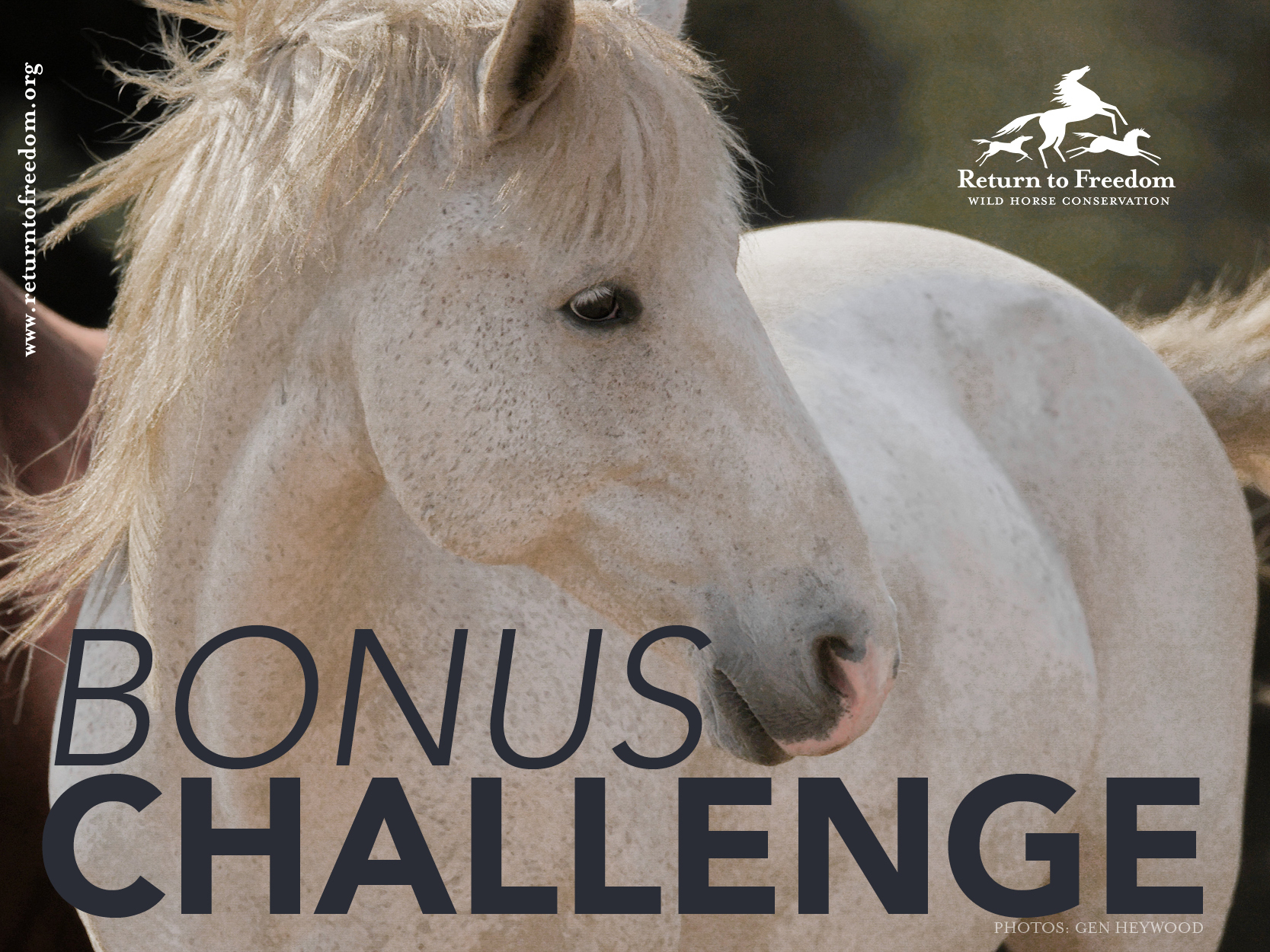 Contact Us
Return to Freedom
P.O. Box 926
Lompoc, CA 93438
Phone: (805) 737-9246